Profile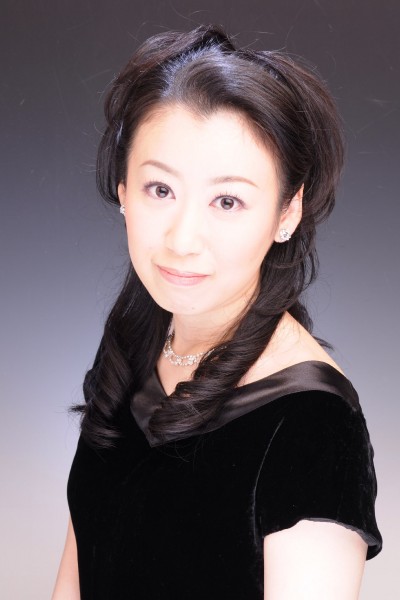 Profile 
Kayoko Yamaoka was born in Tokyo, Japan.  At four, she started learning the piano at Yamaha School of Music.  
She finished her degree at  Toho Gakuen College under the tutelage of Ms. Miyoko Inada. She joined a lot of International Summer school in Europe. 
After graduation she pursued her Master Classes  in Piano at the Piano Music Academy for nine years to hone her skill and expertise in playing classical music.
Her career as a pianist was launched while she was based in Tokyo right after graduation from college. She regularly performed with chamber music with principal musicians from leading Japanese orchestra and famous singers. 
She had debuted as conductor with the choral group of  Étude of Chuo-ku in 2009.
She gets silver prize at "Utagoe" Choral Festival of Japan as a pianist in 2011.
She gets Grand Prix "Christal Muse"-1st prize at "Japan Solo Competition for The Stringed,Wind and Percussion instruments as pianist in 2012. 
She also joined a lot of charity concerts, some of them are on you tube.
She's moved to Europe in 2014 for Study for a piano solo under Mr. Paul Badura-Skoda and Mr. Martin Hughes, for extra study accompaniment under Mr. Roger Vignoles and Mr. Julius Drake.
Her debut in Europe was St. James's church in London in March 2015. 
She's played for "Heart's Home" with violinist Ms.Tomoko Mayeda at the French embassy in Vienna in October 2015. 
She had 2 duo recitals, organised by japanese embassy, with flutist Ms. Keiko Tanaka at Pierre Y. About hatter Auditorium-Human Sciences Campas in Lebanon in March 2016. 
She had 2 solo recitals at Peter's church at Vienna in September 2017, and a solo recital at Tokyo Opera City in November 2017. 
She had a solo recital at Zehlendorf in Berlin in March 2018, and 3 concerts at Salonlabor BauchHund in Berlin in December 2018.
Now she's a pianist of a chamber orchestra in Bad Füssing, Germany.
Her name means "Joy to the world".She desires for her with the meaning.